Handcrafted in Italy
ProBond - The New Standard in Stainless
Hestan worked with acclaimed chefs to develop a seemingly impossible type of cookware: Heavy-duty durability. Lightweight maneuverability. High-performance heat conduction. Low-maintenance beauty.  And that's why this collection won the 2021 Red Dot Award for Product Design.
Read More
Professional Clad Stainless Steel - Redefined
ProBond was designed and engineered to withstand the rigors of professional kitchens. Handcrafted in Italy by using a tri-ply body and responsive pure aluminum core for optimum performance, maximum durability, and fast, even heat distribution.
TITUM™ Nonstick
ProBond skillets are also available with Hestan's exclusive TITUM™ Nonstick System. The PFOA-free cooking surface is reinforced with titanium and diamond particles, making ProBond the most durable nonstick cookware in the world.
Read More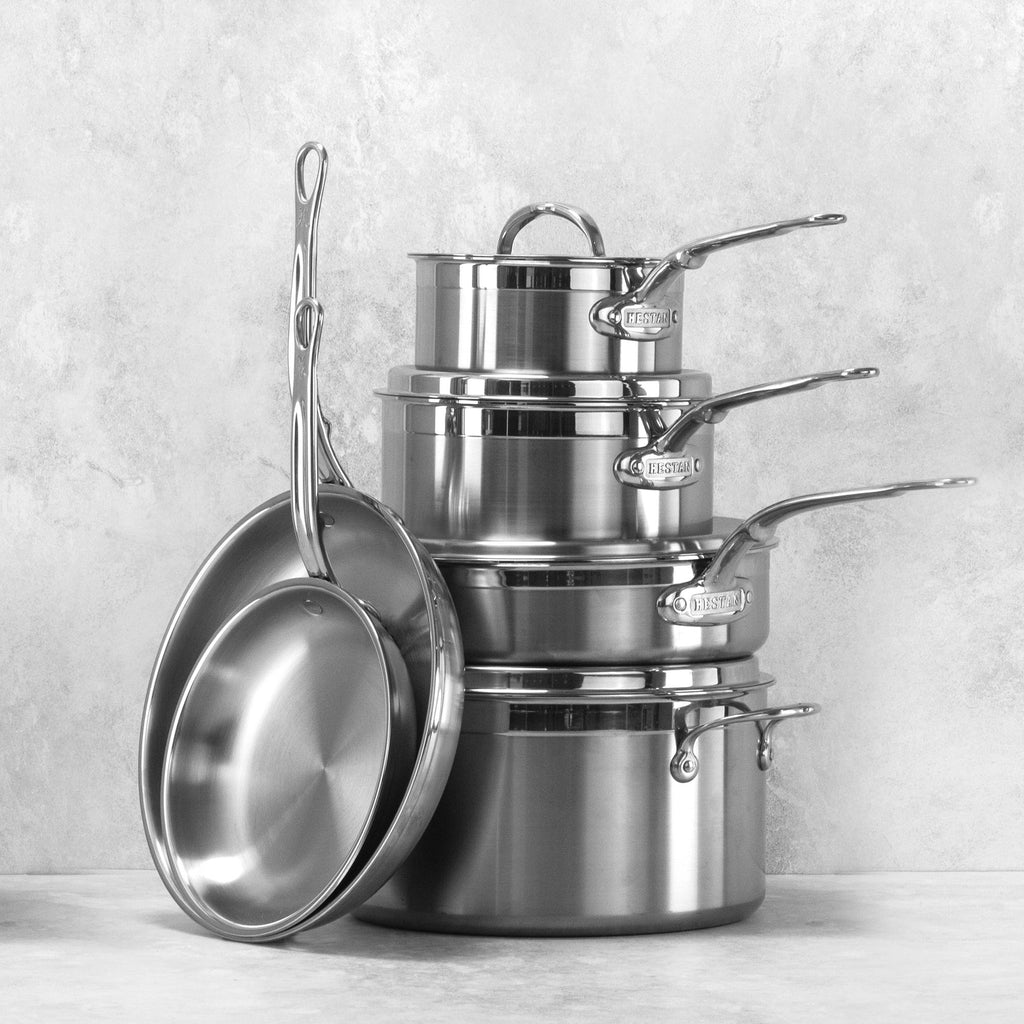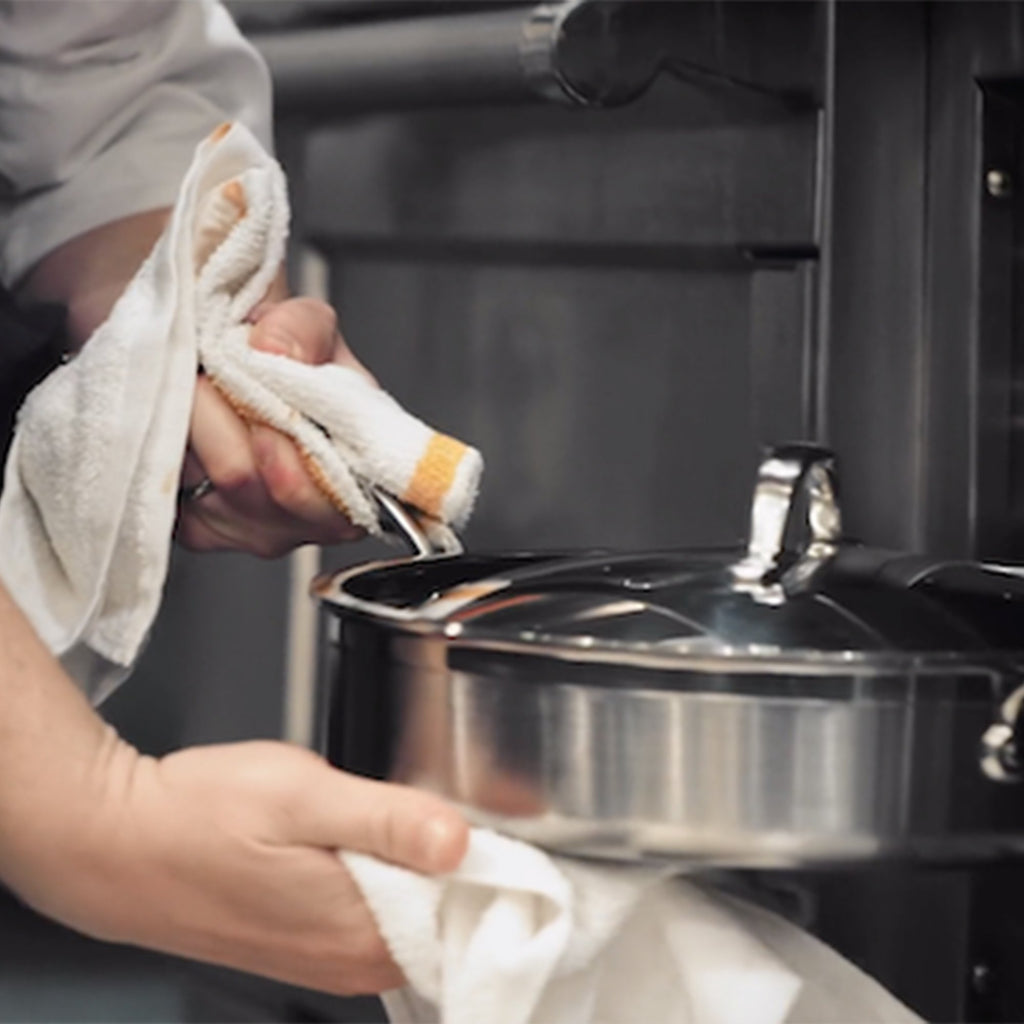 Designed for you
ProBond Forged Stainless marries the heavy-duty resilience of cold forged steel with the performance of stainless. So it not only delivers the conduction and control to master new dishes. It will look beautiful for years (and recipes) to come. The polished stainless rim paired with brushed steel body creates a striking look. This cookware was meant to be cooked in, and it shows. Magnificently.
ProBond Forged Stainless is purpose-built for professional kitchens. Our cold forging process provides a thicker base for even heat distribution, thinner side walls for lighter weight and thicker rims for increased durability. The pure aluminum ProCore™ delivers exceptional heat conduction from the French Top to the charbroiler. Flush rivets prevent food particle buildup. Sealed rims prevent cookware deterioration. And the brushed finish ensures this noble workhorse shines shift after shift.
Why ProBond?
Heat Conduction
More Cooking Surface
TITUM™ Nonstick
Through its exclusive ProCoreTM technology, ProBond delivers 35% greater heat conduction than typical stainless and is optimized for induction cooktops.
Skillets have 20% more cooking surface for better browning.
5-layer system consists of 3 layers of PFOA free nonstick reinforced with diamond particles and anchored to the pan with durable titanium plasma technology.
Features & Benefits
Brushed Finish
Brushed steel exterior finish ensures resilient beauty for years to come.
Strong Base
Forged steel guarantees a thicker base for even heat distribution.
Side Walls & Rims
ProBond features thinner side walls for lighter weight. Thick, sealed rims allow for increased durability. The rims are also flared for easy pouring.
Handle
French-inspired handle for greater comfort and total control.
Rivets
Flush rivets prevent food buildup and allow for easy cleaning.
Heat Conduction
Hestan's ProCore™ provides 35% greater heat conductivity than other aluminum-clad pans.